| | |
| --- | --- |
| | The Gemini Propeller Duplicator is a machine that allows individuals to easily and accurately carve wooden propellers for experimental aircraft. |
Description of Gemini Propeller Duplicator Patent pending
After years of design and testing, AAI has developed a unique and rigid carving mechanism, and combined it with a simple and accurate alignment system that enables the Gemini Propeller Duplicator to easily and accurately carve a propeller. The rigidity of this machine assures much more accurate duplication of a blade than is currently possible with the lightweight and inherently flexible duplicators currently available.
The Gemini Propeller Duplicator works on the principle of tracing an existing blade or pattern. It is very simple to set up and operate, and includes a novel brake mechanism to stabilize the cutting motion. The average builder will be able to quickly and precisely shape a propeller. Only sanding is required to achieve the finished shape.
Because the Gemini Propeller Duplicator allows for the easy production of propellers, it will enable the builder to experiment with a number of propellers of different profiles to determine the optimum design for a particular airplane and engine. Once this optimum design is achieved, it will then be possible to precisely duplicate that shape over and over.
---

Click on the picture above for a larger versions.
Gemini Propeller Duplicator Specifications, Standard Series
| | |
| --- | --- |
| Weight of unit | 55 pounds |
| Size of unit | 63 long x 28 wide x 9 high |
| Construction | Table top mounted *, with ball bearing rollers and guides for arm. |
| Router | Bosch 2.25HP with variable speed control |
| Maximum size propeller that can be carved | 84" diameter x 8.5" wide x 3.75" thick |
* Table not included.

Unit cost $7,895.00 US dollars
(NYS residents add local sales tax)
Please allow 6-8 weeks from receipt of deposit to delivery.
---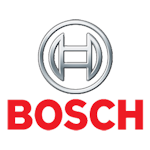 All Gemini Propeller Carving Duplicators are equipped with a router and a 3/4" carbide-tipped router bit. 1 (one) each Allen wrenches sizes 3/16 " and 5/32", 2 (two) router wrenches, included with Router, and operating manual.
Purchase policy for carvers: 50% down, 50% prior to delivery (cashiers check, IMO, Visa/MC/AE)
Frieght shipping is required. Call for exact shipping/handling charges.
Additional shipping/handling changes for International Sales.
NY state residents - add your local sales tax to Total Cost (Item + s/h)
Custom Carvers available -- Will quote upon request.
For ordering and shipping information or any other questions
| | |
| --- | --- |
| | Call 315-252-2559 or to ask for information on the Gemini Propeller Duplicator |
---
Propeller Building Supplies
---
Allred & Associates Inc.
Gemini Carving Duplicator Division
321 Route 5 West
Elbridge, New York 13060
Ph. 315-252-2559
Fax: 315-252-0502